Sound Design with Serum (Full 4h+ Course)
Learning synthesis and sound design with Xfer Serum (1.113 or higher) (Beginner & Intermediate Level)
Enroll in Course
---
| | |
| --- | --- |
| | Learn Synthesis & Sound Design with Xfer Serum (Beginner & Intermediate Level) |
| | |
| --- | --- |
| | Required Software: Xfer Serum (1.113 or higher) |
---
What you will learn from this course:
---
Interface and signal flow in Serum
Basics of synthesis with Serum
Wavetable oscillators
Modulation oscillators
Noise generators
Filtering / Filter types
Effects
Routing
Voicing
Layering
LFO's
Insert FX
Modulation
Macro Controls
Envelope shaping
Creating pitch effects, LFO shapes and noise techniques
Layering and sound stacking
Creating state of the art sound designs in Serum
Bass sound design
Pad sound design
Lead sound design
Creative sound design
Fx sound design
---
Course Curriculum
Part 1: Basics & Setup
Available in days
days after you enroll
Part 2: Basics of SERUM - Sound Generation
Available in days
days after you enroll
Part 3: Modulating the Sound
Available in days
days after you enroll
Your Instructor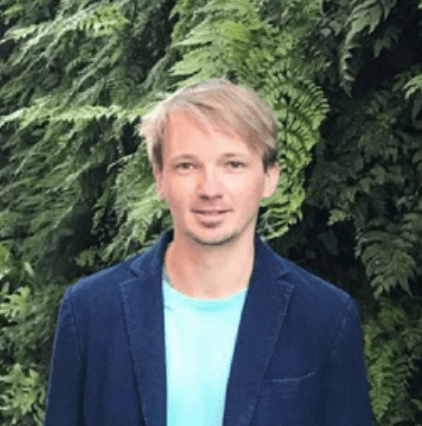 I'm Francois, classically trained musician and music producer from Germany with an insatiable passion for great sound design, audio engineering and electronic music production. I've released tracks on labels such as Universal Music, Parquet Recordings, Portrait Digital Recordings, Somatic Sense, Jannowitz Records and others. Maybe you've seen one of my tutorials on our YouTube channel "Production Music Live". I also have a personal Youtube Channel called "Francois Beats". I like exploring new ways of working, acquiring new skills and sharing my knowledge.
Check out some of my electronic music productions on
Visit my personal Website.
Visit ProductionMusicLive.com
More of what students say (about our other courses):
"The new Deep House course is freakin' amazing guys :)" - Malcom S. (public post to our Facebook page)
"Fantastic tutorial on composition! I'll be checking more of your guys stuff out" - Nathan L.
"I just wanted to send you a small email saying this course really has been a game changer. I have learned so much in such a small time frame. Everything was explained so well I could actually follow what you were saying and copy it to my own music" - Colton M.
"Actually I've been producing for over 6 years and I wanted a fresh perspective on music theory. 10/10 is what I give you guys! Great job, easy to follow - simple explanation. Great work. Thanks. Tom." - Thomas W.
"I am overwhelmed by your work. You can tell how much effort and time you spend on each video/track. I just wanted to say thank you for all the tips and tricks you have shown us!"
"The first course you provided is awesome! Give us a new one :) Love it!" - Woy R.
"I think your course "Producing a Modern Track from Start to Finish in Ableton" was phenomenal. Please make more courses like this!" - Eduardo A.
"You guys are amazing and are helping me learn so much!! I love the composing aspect and hate how long it takes to make a full production but all of these tips and tricks make everything faster!" - Christopher P. R.
"Your courses are awesomeness personified!! Really amazing practical tuition aimed at getting you producing entire tracks from concept to final mix. The best Ableton learning resource I have found so far by far." - Malcom S. ( another public post to our Facebook page)