Future Bass Track From Start To Finish (Full 6h+ Course)
Producing A Professional Future Bass Track w/ Ableton Live 9 Standard + NI MASSIVE (1.3.xx) (Intermediate Level)
Enroll in Course
What you will learn from this course:
---
| | |
| --- | --- |
| | Producing a Future Bass Track from Start To Finish |
| | After having taken this class, you'll have seen a complete production process first hand, starting from nothing and working through all the different important stages of the production process, from start to finish. The final track is inspired by artists like Flume, San Holo, Cashmere Cat, Odesza. |
What's required?

Basic understanding of using Ableton (like loading files, creating MIDI clips, etc - check our other mini Ableton refresher in Part 6 for the basics)
Ableton Live 9.2 Standard (or higher) - you can also follow along with 9.2 (the only difference is the Simpler, an extra video explains it)
VST: NI Massive (1.3xx or higher)
no other 3rd party plugins needed
---
What song is being produced in the course?
---
The course will walk you through:
---
Idea generation (first in Session View, later we switch to Arrangement View)
Writing powerful Future Bass chords and advanced MIDI writing techniques
Writing fat and powerful drums
Writing melodies
Sound Design (with NI Massive - and optional with Operator and Serum)
Making vocal chops and glides
Creating chord slides, glides, pitch effects, LFO shapes and techniques, frequency shiftings
Filtering, EQing, Vibrato, Envelope shaping
Layering and sound stacking
Creating crazy little fills and breaks for huge drops
Creating Future Bass arpeggios and melodies
Adding sphere with resampling and reversing sounds
Creative arrangement (taking your 8 Bar loops and turning them into a full song)
Mixing: We are completely mixing the track using techniques like "Frequency Masking", Mid-Side mixing, and many more
Mastering: in the end we are fully mastering the track with a custom Ableton effect rack chain.
Bonus: Serum sound designs, more vocal chops, ..
---
---
| | |
| --- | --- |
| | A complete start-to-finish production course |
| | 30+ Studio sessions with Francois / Production Music Live |
| | 5h+ online video sessions with lifetime-access |
| | Bonus: Ableton Project File created in this couse (using Ableton Live 9 Standard + NI Massive) |
Your Instructor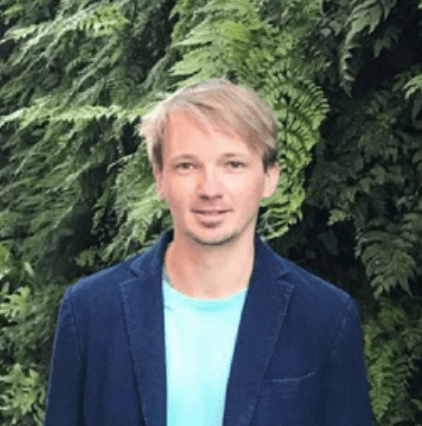 I'm Francois, classically trained musician and music producer from Germany with an insatiable passion for great sound design, audio engineering and electronic music production. I've released tracks on labels such as Universal Music, Parquet Recordings, Portrait Digital Recordings, Somatic Sense, Jannowitz Records and others. Maybe you've seen one of my tutorials on our YouTube channel "Production Music Live". I also have a personal Youtube Channel called "Francois Beats". I like exploring new ways of working, acquiring new skills and sharing my knowledge.
Check out some of my electronic music productions on
Visit my personal Website.
Visit ProductionMusicLive.com
More of what students say:

"I've been producing for over 10 years and this course is great. He makes some really good sounding music here and takes you through the process, I really respect his skills, alot of people teach about making tracks but they don't sound that great.. but this is really quality stuff.. thanks for sharing, and keep it up!!" - Paul Stone
"In less than 2 hours i've learned a lot about ableton and Future arrangement" - Luis Bustamente
"Just within a few hours my production has greatly increased! i love this course thanks for everything!" - Jason Blevins

"amazing one ! thx" - Niv Keavana